Greetings All!! I'm back- and I've missed this very much! Lately, I've just been in a bit of a rut– and right now I'm in the midst of (hopefully) transitioning out of a quarter life crisis- I've only now been seeing the light in the darkness after 3 years, as I've finally found a real career path that I'm extremely interested in pursuing and learning more about (To those who have never heard of or are unfamiliar with what a quarter life crisis is, please know it's real) 
To help me continue my way out of it, I decided to do a post about 5 of my all time favorite Movie Musicals! I'll admit straight up I'm not the biggest fan- but the TCM Class is helping me find more that I'd like to watch. (I am very excited to watch Gypsy on June 26!)
So without further skadoo, I present to you in chronological order
My All Time 5 favorite Movie Musicals!
Swing Time (1936)
Everyone has a favorite Fred and Ginger- and I agree with Ms. Rogers on her choice by saying Swing Time is the best! The songs, the dances, and many iconic moments from jumping over the fence, to dancing up the staircase, to that insanely cute moment with Fred and Ginger in the dressing room!
Wizard of Oz (1939)
This has to be on my list- its one of my favorite movies of all time- end of story! I recently saw this on the big screen; it was emotional to watch Judy sing (Over The Rainbow is a whole other experience on the big screen) and it was overall dazzling to watch!
Meet Me In St Louis (1944)
Another Judy film! This one is not just for Christmas- and oddly it was not a part of my childhood (looking back I feel cheated!) The Trolley song can get stuck in my head of days on end!!
Gentlemen Prefer Blondes (1953)
This is the movie that got me into Loving Marilyn (and Jane for that matter!) !! It's just stylistic and every song makes you want to sing along. I want to be as fabulously- flawless as Dorothy Shaw during the Ain't there Anyone Here for Love number and as outstandingly brilliant as Lorelei Lee in the Diamonds are a Girl's Best Friend performance. LIFE GOALS!!
The Little Mermaid (1989)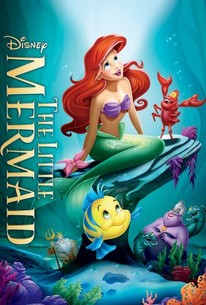 This is my favorite Disney Movie (don't get me started- can do a seperate post just on that!). For a long time I wanted to be a mermaid and when I was younger had a Little Mermaid themed bedroom. My inner nerd came out when my family and I went to Disney World in 2016 and I rode Ariel's Undersea Adventure ride for the first time. I rode with my Dad- and I thank him for letting me be a 7 year old while we were on that ride.
Honorable Mentions
High Society (1956) It's Bing, Grace and Frank with director Charles Walters! Easy choice!
Funny Face (1957)– Audrey (in Givenchy) and Fred in Paree!! A real "Fashion" musical!
Mary Poppins (1964)- Julie Andrews is amazing! Don't need to say anything else!
Rent (2005) – I'm thrilled I was born the same year as the Broadway Musical! The film probably isn't as good as the stage show- BUT THE MUSIC! (Adam Pascal: you are my Broadway crush!) 
Enchanted (2007)- Despite being made in the 21st century this feels like vintage Disney! The music, the heart, and story!!
ANNNNDD…. There you have it! What are some of your favorite musicals and do you have any suggestions of some musicals coming up on TCM for me to catch?!