It's that time of year again where Ginnie, Michaela and I celebrate the actor, conservationist, Oscar winner and most importantly wonderful man William Franklin Beedle Jr. (aka William Holden).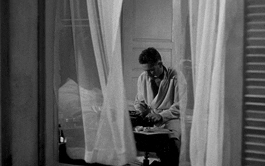 The rules are the same as last year's and as a refresher are below
1- Choose a subject. It can be anything related to William Holden, as long as you remember that the main focus is him!
No more than two people can claim the same subject!
A maximum of two entries.
2- Please submit your subject here in the comments on my blog, or on Ginnie's or Michaela's. Tell us your topic, the name of your blog, plus its URL.
3- Once your subject is confirmed, grab one of the Bill friendly banners (below at end of page) and include it on your blog in order to help us promote the blogathon!
4- The blogathon runs from April 17 to April 19, 2019.
5- On the blogathon dates, each one of us will update a new post where you will be able to submit your entry.
Please help us spread the word about the blogathon. Talk about it to your blogger friends, share it on various social media, etc. We want to have as many participants as possible. We want to know you heart Bill Holden as much as we do!
TOPICS TAKEN TWICE
ROSTER
Love Letters to Old Hollywood – Rachel and the Stranger (1948)
The Flapper Dame– Personal tribute to William Holden
The Wonderful World of Cinema– Union Station (1950)
THE Stop Button- Stalag 17 (1953)
Poppity Talks Classic Films – Breezy (1973)
Movie Rob – Fedora (1978) and Force of Arms (1951)
Taking Up Room – Sunset Boulevard (1950)
Crimson Kimono – Sunset Boulevard (1950)
Pale Writer – Sabrina (1954)
The Midnite Drive-In – The Bridges at Toko-Ri (1957) and The Bridge on the River Kwai (1957)
Maddy Loves Her Classic Films – Five Favourite William Holden Films
Musings of a Classic Film Addict – Stalag 17 (1953)
Screen Dreams – Golden Boy (1939)
Real Weegie Midget Reviews – S.O.B (1980)
Overture Books and Films – Apartment for Peggy (1948)
Dubsism – Streets of Laredo (1949)
Crítica Retrô – The Moon Is Blue (1953)
William Holden Appreciation – William Holden and Conservation
The Story Enthusiast – Meet the Stewarts (1942)
***
BANNERS (This year, I made them!!)