If you're like me and have a lotta love for Colin Firth, chances are you know his most associated role is that of Darcy. Whether it be Fitzwilliam Darcy in the 1995 Pride and Prejudice or Mark Darcy in the Bridget Jones trilogy, it's no secret Colin was born to play the role. He's so perfect at being that aloof, at times slightly arrogant, all round English gentleman. With the success of Bridget Jones's Diary (2001), it was a no-brainer the cast (which also includes Renee Zellweger as Bridget and Hugh Grant as Daniel Cleaver) reunited for a sequel, Bridget Jones: The Edge of Reason (2004). 
The concept: what happens when you're in an established relationship and on the edge of proposal; not a bad concept, it follows the pattern set by the novels. The execution: really, really terrible that it's worth a watch to see just how terrible. Although it is awful, and gets more awful the more I watch it, I will admit it is a guilty pleasure. It's fun to laugh at and there are some legitimately funny scenes. Plus more Colin Firth is never a bad thing.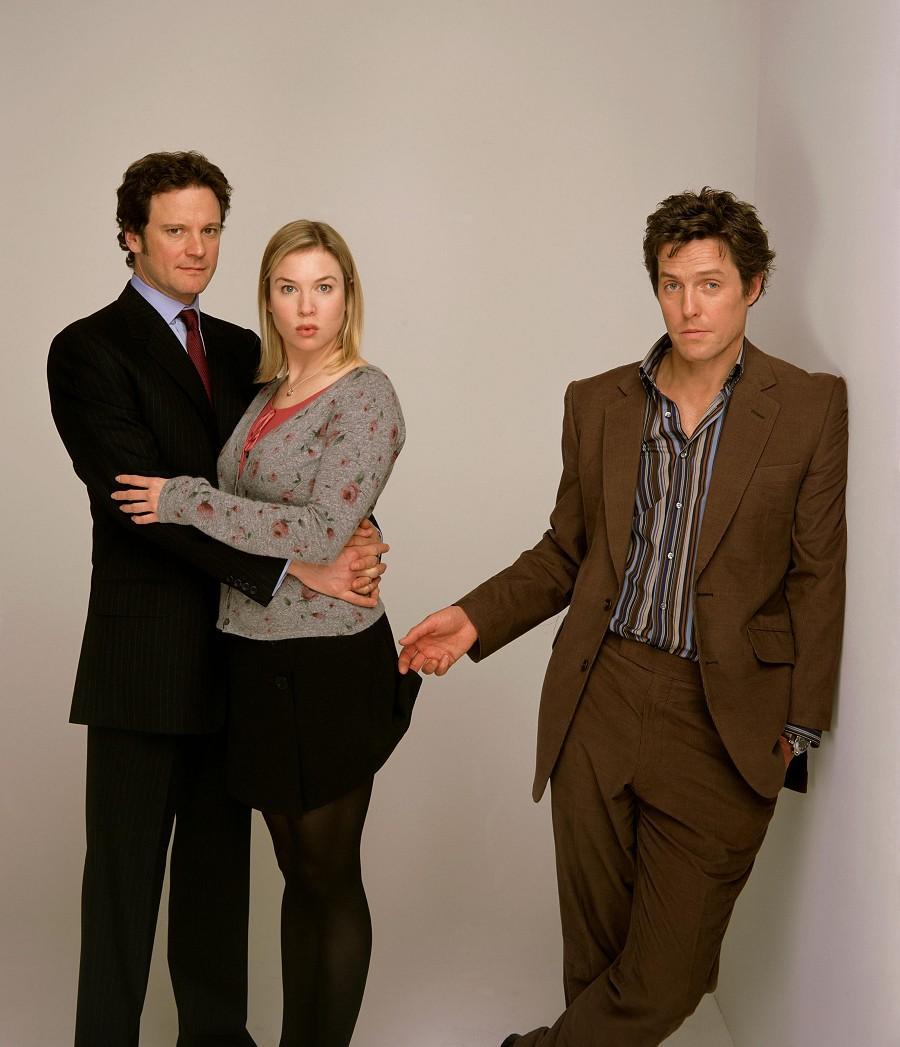 First off, this film suffers from terrible pacing and transition. One minute Bridget is at a dinner gala in London, next she's on the slopes in Austria and before you know it, she's in jail in Thailand. Add in the fact that her jail sequence is too long and sluggish you're just waiting for the end, which is a bit abrupt.
Next, this film suffers from a poor script and bad direction. While I do say it was right for another woman to direct, Beeban Kidron didn't grasp the dynamic of the 3 characters, making character development just non existent. Bridget is even more clumsy, awkward and crass in the second film. It's as if the portrayal is a spoof of the character when compared to the first film. In the first movie, Bridget is still clumsy, awkward and crass, but she's got a likable charm that balances these traits. She wants to better herself for the sake of becoming better, while in Reason she's stalemated to being an unlikable version of herself.
Colin and Hugh on the other hand, have significantly less screen time: with Hugh being almost absent from the first half, and vice-versa for Colin. This gives them virtually no character development. Plus they don't have any interaction except one scene: fighting in a fountain.
Lastly, there are just random elements that make this film really bad. The opening credits song, for instance, is: Nobody Does It Better; what? Renee's hair always looks messy and Hugh's as well, for that matter. Finally, Bridget's wardrobe is just so awful. Maybe that's a character trait, but clashing colors and ill fitting pieces, they could have tried to give her a pretty wardrobe; she dressed much better in the first film.
On the positive side, for me, the main reason for watching and the highlight of the whole film for me is Darcy vs Cleaver fighting in a fountain. Not only is it an epic sissy fight set against the awesome rock sound of The Darkness's  'I believe in a thing called Love', it's probably the only aspect of the film that's taken to the next level. Even if you don't think the movie is worth it this one scene certainly is. I mean, Colin Firth, in a fountain, chasing Hugh Grant is always entertaining no matter the film!

The other aspect that make this film enjoyable are the funny side characters: Bridget's friends, Mark's co worker Rebecca Gillies (who can forget Rebecca's true feelings!), and the women in the Thai jail are amusing. There's even a scene at the jail when Bridget leads a "Like a Virgin" singalong that has a ton of spirit.
Overall, Bridget Jones: The Edge of Reason may be a hot mess, but it's one you have to watch too believe. You'll laugh, you'll cringe, but most of all: you'll see Colin Firth play Mark Darcy again.
This entry is for TAKING UP ROOM'S Third So Bad its Good blogathon! Be sure to check out more bad-goodness!